Seamless, Convenient & Efficient Data Ingestion
Data Ingestion as-a-Service (DIaaS)
Unleash Your Data's True Potential with Qi Platform's Data Ingestion as-a-Service. 
At Qritrim, we recognize the pivotal role data plays in shaping your success. That's why we've designed our DIaaS module to streamline data collection & transformation for you. 
With Qi, you're not just getting a service; you're gaining a trusted partner committed to your transformative journey. Our state-of-the-art technology and expertise simplify the entire process, from data collection to delivering actionable insights, all at your fingertips. 
Step into a world of convenience and efficiency with Qritrim.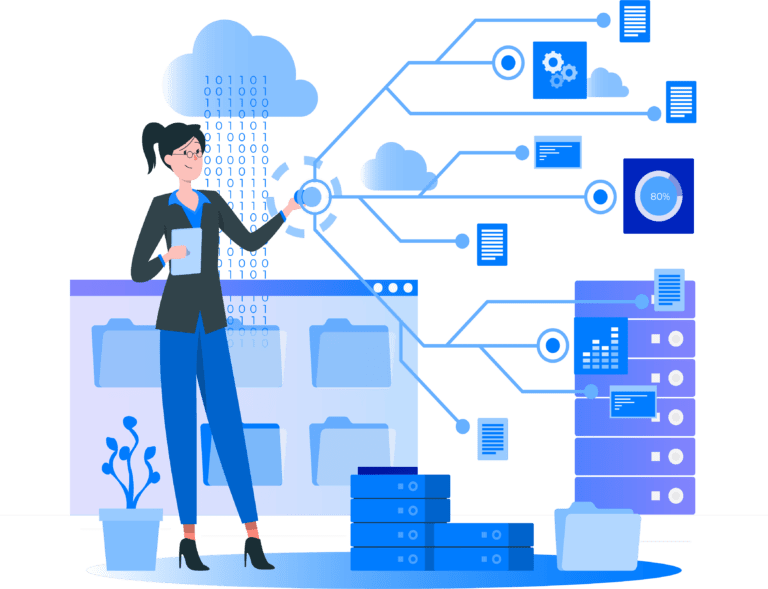 Your Gateway to Actionable Insights
Unlock the power of your data faster and more efficiently with DIaaS (Data Ingestion as a Service). We understand that accessing and leveraging data efficiently is crucial for business success. DIaaS the way you collect and manage data from diverse sources, serving as the foundational pillar for your data-driven initiatives. 
Where speed, accuracy, and scalability are paramount, DIAAS is your ultimate ally. Say goodbye to data ingestion headaches and say hello to actionable insights with Qi, faster than ever before.
Take your data management to the next level
Key Features and Capabilities
Overcome Data Ingestion Challenges with DIaaS
Unlocking Your Data's True Potential
Reimagining the Power of Data with DIaaS
Empowering Your Journey to Achieving Data-Driven Success
With Qritrim's (Data Ingestion as a Service) witness your enterprise thriving in the data-driven era. Here are the core benefits that await you
A Seamless Data Ingestion Journey with Qi
Qi's Data Ingestion as a Service (DIaaS) offers a hassle-free and efficient process that allows businesses to unleash the full potential of their data. Let's explore the key components involved in this transformative journey. 
Data Ingestion
Seamlessly setting up and configuring data ingestion from multiple sources. 
Data Engineering
Refining raw data through manipulation, transformation, cleansing, and enrichment. 
Data Storage
Securely storing ingested and engineered data in databases or cloud storage. 
Building Blocks
Handling different data types and formats using flexible options and versatile tools. 
Pipeline Creation
Creating seamless data pipelines by effortlessly dragging and dropping blocks.
Monitoring & Management
Real-time monitoring of workflows and prompt issue resolution. 
Ready to revolutionize your data management? Request a personalized demo today and discover how Qi Platform's DIAAS can transform your enterprise.