Shaping the Future of AI-driven Solutions
Discover the Qritrim story - where innovation meets expertise to revolutionize AI and data-driven possibilities.
Empowering Transformation through AI
At Qritrim, we're on a mission to spearhead a new era of AI-powered transformation. Our goal is to empower businesses with cutting-edge AI solutions that unlock the true potential of data.

We're dedicated to simplifying AI adoption, making it accessible and impactful for businesses of all sizes. Through innovation and excellence, we're redefining how businesses operate, fostering a culture of data-driven growth. As your trusted partner, we guide you through the AI journey, enhancing efficiency, innovation, and success.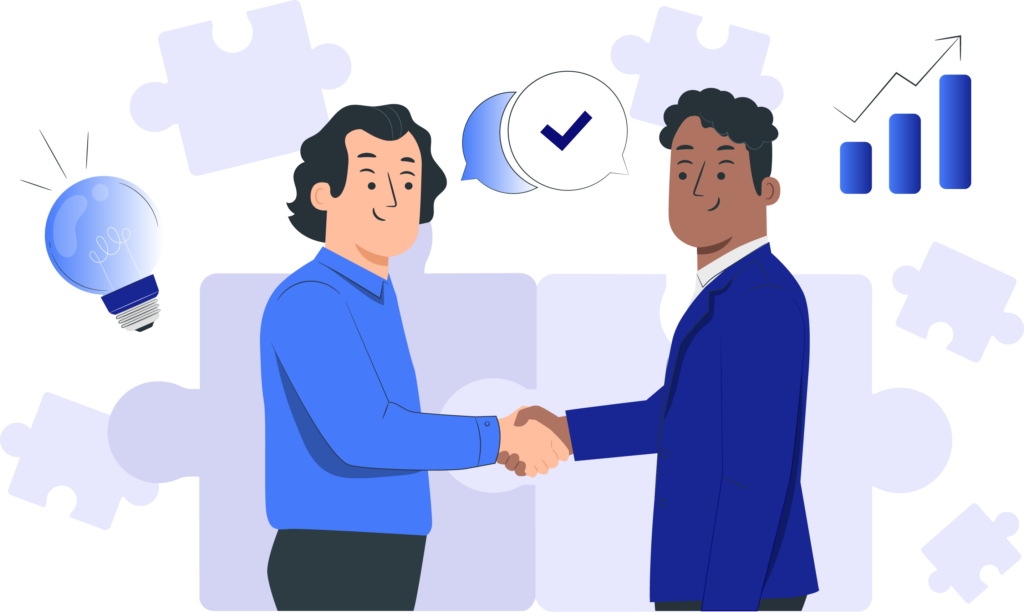 At Qritrim, our core values are the guiding principles that define our every action and interaction. We are steadfast in our commitment to:
Integrity: Upholding the highest ethical standards in all that we do, ensuring honesty, transparency, and trustworthiness at every level.


Innovation: Embracing cutting-edge technologies and creative thinking to continuously evolve and redefine the boundaries of what's possible.


Collaboration: Fostering a culture of teamwork and partnership, where diverse perspectives come together to achieve shared goals.

These values are not just words; they are the foundation upon which Qritrim is built. They shape our decisions, drive our strategies, and inspire our dedication to delivering exceptional AI-powered solutions. With integrity, innovation, and collaboration at the heart of everything we do, we are not just transforming data – we are shaping the future.
Pioneering AI for Progress
At Qritrim, our passion is driven by the belief that AI can catalyze progress across industries. We're dedicated to pushing the boundaries of innovation and harnessing the power of AI to drive positive change.
Our team is fueled by the excitement of creating AI solutions that solve complex challenges and empower businesses to thrive in the digital age. With an unwavering commitment to excellence, we're passionate about crafting AI-driven solutions that make a real impact.