Unlocking Industry Transformation with ADI
ADI: Revolutionizing Industries, Driving Innovation
Welcome to the future of industry transformation. At Qritrim, we are proud to introduce you to the transformative power of Artificial Domain Intelligence (ADI). For enterprises, ADI represents more than just the latest technological advancement; it's a strategic imperative.
In a rapidly evolving business landscape, making informed decisions, fostering innovation, and staying ahead of industry trends are paramount. ADI is your strategically on this journey. It's not just about adopting AI; it's about harnessing domain-specific knowledge and AI capabilities to unlock new possibilities.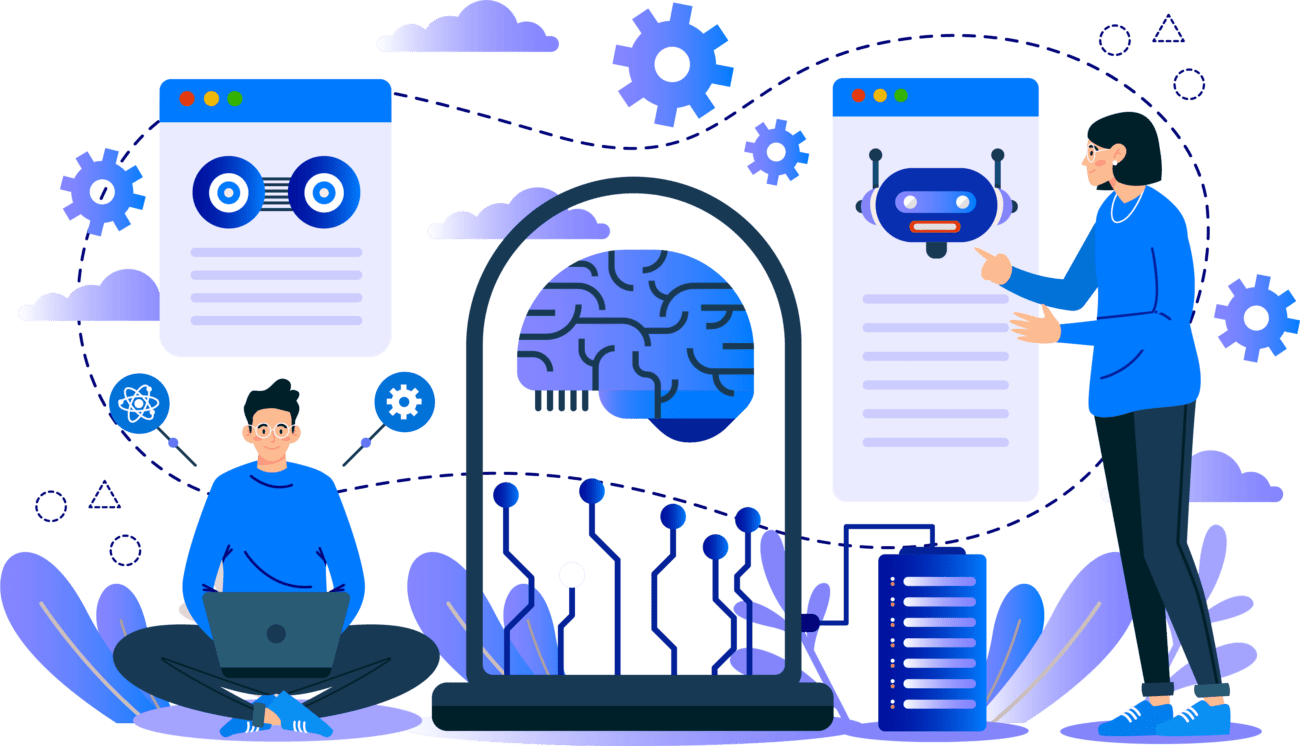 Join us on this exploration of ADI's potential, where strategic decisions, innovation, and industry-wide transformation converge to define the future of your organization.​
The ADI Revolution
Defining the Future of Business Strategy​
​Exploring the limitless possibilities where AI meets industry insights - welcome to the era of ADI.
Artificial Domain Intelligence: The New Core of Strategic Decisions​
Harnessing data's potential is more crucial than ever. Artificial Domain Intelligence (ADI) stands at the forefront of this data-driven revolution. It's not just about artificial intelligence; it's about infusing it with specialized industry knowledge.​
​ADI is the key that unlocks a new era of strategic decision-making. By integrating domain-specific expertise with cutting-edge AI capabilities, it provides targeted insights and solutions. This isn't a mere technological advance; it's a paradigm shift in how businesses approach innovation and problem-solving.​
Aligning Artificial Domain Intelligence with Business Visions​
The most successful businesses aren't just focused on today; they're envisioning the future. ADI is a strategic enabler that aligns seamlessly with your business vision. It's not a one-size-fits-all solution; it's a tailored approach that empowers you to turn your long-term aspirations into reality.​
ADI is your ally in charting a course towards sustainable growth, adaptability, and industry leadership. It empowers you to make decisions today that resonate with your vision for tomorrow.
The ADI Impact Revolutionizing Industries and Manufacturing​
The impact of ADI extends far beyond theoretical concepts. It's a force that's actively reshaping industries and 

revolutionizing manufacturing processes. By optimizing operations, predicting maintenance needs, and enhancing 

product quality, ADI is the catalyst behind a new era of efficiency and precision.

​

From healthcare to finance, manufacturing to automotive, ADI is at the heart of innovation. It's the driving force that

propels businesses towards not only surviving, but thriving in an ever-evolving global marketplace.

​
​ADI's strategic importance, emphasizes its role in decision-making, alignment with business visions, and transformative influence across various industries and manufacturing processes.​
Qritrim's ADI Solutions​
Qritrim is a trusted partner in harnessing the strategic and practical potential of ADI (Artificial Intelligence and Digital Intelligence). With their extensive expertise and experience in AI technologies We're here to guide your journey toward industry transformation and innovation.​
Detailing ADI-powered Solutions:
At Qritrim, we offer a comprehensive suite of ADI-powered solutions designed to elevate your business to new heights. Our offerings encompass a wide range of tools and services, each tailored to address your unique needs.
Tools and Services

Overview:​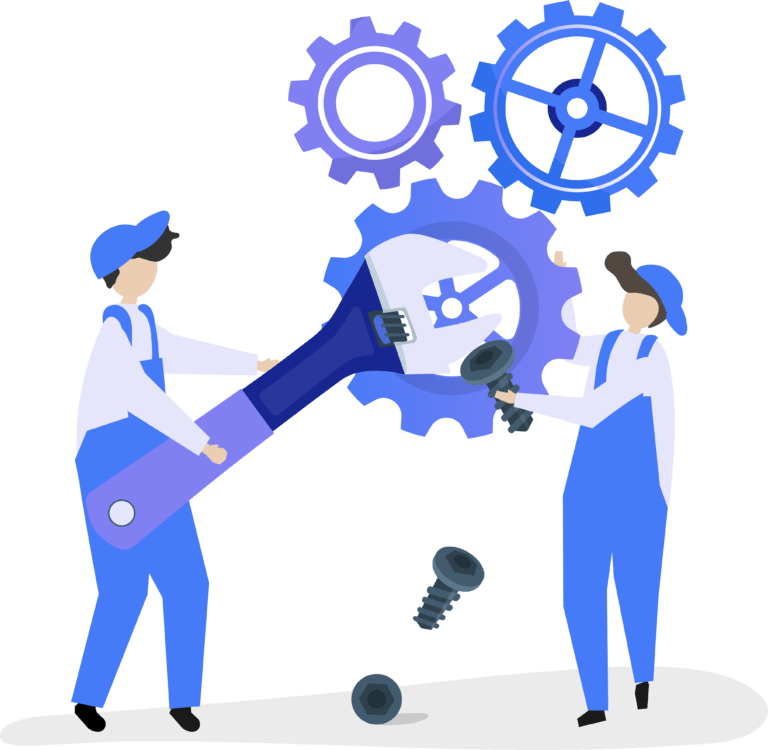 Our ADI-powered solutions span diverse industries, from manufacturing to healthcare, finance, and beyond. 

These include predictive maintenance systems, personalized medicine platforms, risk management tools, 

and more.

​

Whether you're seeking to optimize operations, enhance customer experiences, or drive data-driven 

decision-making, our ADI solutions have you covered.

​
Customization

for Strategic Alignment:​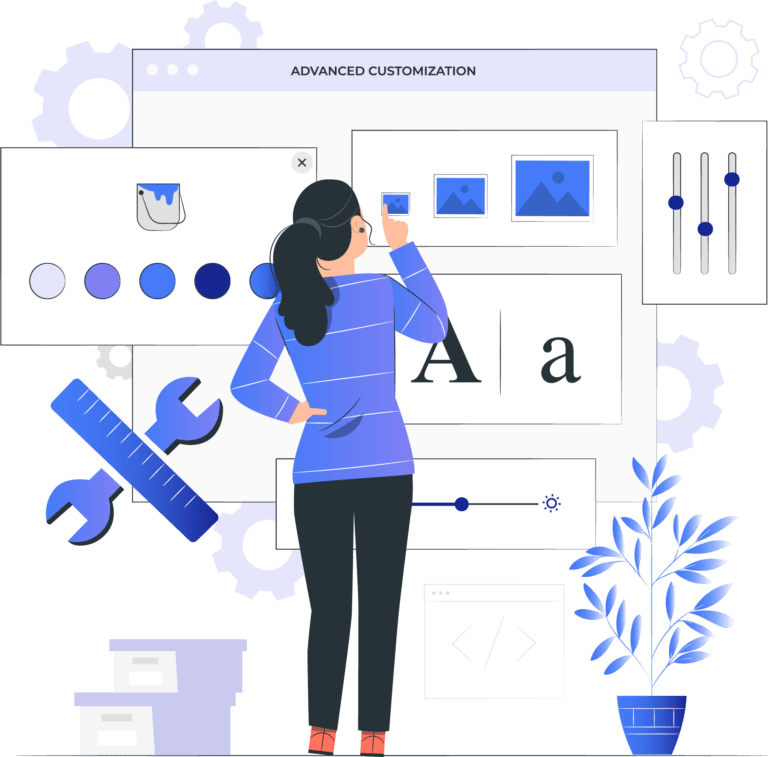 We understand that every business is unique, with its own set of challenges and objectives. That's why Qritrim goes beyond off-the-shelf solutions. We specialize in customizing ADI solutions to align seamlessly with your business strategies.​
Our team of experts collaborates closely with your organization to ensure that ADI becomes an integral part 

of your long-term vision. We tailor solutions to address your specific goals, ensuring maximum impact and 

strategic alignment.

​

With 

Qritrim

, you're not just adopting ADI; you're shaping it to fit your unique needs. Experience the power 

of AI that adapts to your strategic direction.

​
ADI's Adaptability
Empowering Businesses to Stay Competitive and Innovative
Real-world Examples Across Industries
Explore real-world examples of how Artificial Domain Intelligence (ADI) has revolutionized various sectors, including manufacturing, healthcare, finance, and more. These examples illustrate the transformative power of ADI in action.
Revolutionizing Manufacturing: How ADI is Streamlining Efficiency and Precision​
In the manufacturing sector, ADI has ushered in a new era of efficiency and precision. Examples include 

predictive maintenance systems that reduce downtime by forecasting equipment maintenance needs.

​

ADI also plays a pivotal role in enhancing product quality, detecting defects in real-time, and enabling agile 

manufacturing systems.

​
Transforming Healthcare: The Profound Impact of ADI in Precision Medicine and Diagnostics​
 ADI's impact on healthcare is profound. It enables precision medicine, tailoring treatments to individual 

patients based on their unique medical profiles. For example, ADI-driven platforms recommend personalized 

treatment plans.

​

ADI also improves diagnostics, aiding in more accurate disease detection and diagnosis. This translates to 

better patient outcomes and more effective healthcare practices.

​
Optimizing Finance: ADI's Role in Risk Management, Fraud Detection, and Investment Strategies​
 In the financial sector, ADI optimizes risk management, fraud detection, and investment strategies. For 

instance, ADI-driven risk mitigation tools identify potential risks and assist in developing mitigation 

strategies.

​

Enhanced fraud detection powered by ADI leads to better protection against fraudulent activities, securing 

financial institutions and their clients.

​
The Retail Revolution: Enhancing the Customer Experience and Inventory Management with ADI​
 ADI transforms the retail industry by enhancing the customer experience and optimizing inventory 

management. It recommends products tailored to individual customer preferences, creating a personalized 

shopping experience.

​

Furthermore, ADI optimizes inventory levels to reduce costs and improve stock availability, ensuring that 

businesses can meet customer demands efficiently.

​
Advancing Automotive: Predictive Maintenance and Safer, Fuel-Efficient Vehicles with ADI​
The automotive industry benefits from ADI through predictive maintenance of vehicles, reducing 

unexpected breakdowns and optimizing fleet management.

​

Content (Continued):

 ADI aids in designing safer and more fuel-efficient vehicles, utilizing AI-driven 

simulations and real-world data analysis.

​
Accelerating Pharmaceutical Innovations: ADI's Contribution in Drug Discovery and Personalized Medication​
In the pharmaceutical sector, ADI accelerates drug discovery by analyzing vast datasets and identifying 

potential candidates for new treatments.

​

ADI enables pharmaceutical companies to personalize medication recommendations based on genetic and 

health data, improving patient outcomes.

​
Industry-Specific Solutions:

How ADI Addresses Unique Challenges in Every Sector​
ADI isn't a one-size-fits-all solution. It's designed to address the unique challenges of each industry it serves. 

Whether it's minimizing downtime in manufacturing or improving patient care in healthcare, ADI is the 

answer.

​

ADI's adaptability and domain expertise make it the go-to tool for addressing industry-specific challenges, 

allowing businesses to stay competitive and innovative.

​
ADI has reshapes various industries
, showcasing real-world examples of its applications, highlighting its role in addressing industry-specific challenges, and emphasizing its transformative potential.
Illustrating Successful Collaborations:
At Qritrim, we're proud to collaborate with industry leaders who recognize the transformative power of ADI. These collaborations exemplify the synergy between domain expertise and cutting-edge AI technology.​​
Our partnerships with forward-thinking organizations serve as testament to the potential of ADI in reshaping industries and driving innovation.
Explore compelling case studies that highlight how organizations across various sectors have unlocked their potential with 

ADI. These real-world examples provide insights into the tangible impact of ADI solutions.

​

From predictive maintenance success stories in manufacturing to personalized medicine breakthroughs in healthcare, these 

case studies offer a glimpse into the future of industry transformation.

​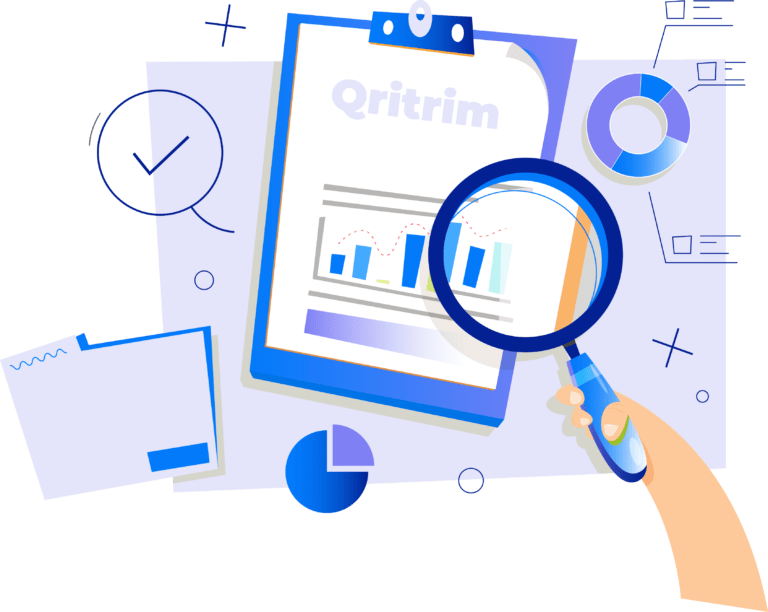 Our clients' success stories speak volumes about the strategic and practical outcomes they've achieved with Qritrim's ADI solutions. Here's what some of them have to say:
Emphasizing Strategic and Practical Outcomes:​
 These testimonials underscore the strategic and practical outcomes that businesses achieve when harnessing ADI's 

potential. From improved risk management and healthcare outcomes to optimized manufacturing operations, ADI drives 

tangible results.

​

 These success stories inspire us to continue pushing the boundaries of what's possible with ADI. We're committed to 

helping organizations like yours unlock their full potential and stay at the forefront of industry innovation.

​