Revolutionize Your Industry with Artificial Domain Intelligence
Transforming Businesses with AI Tailored to Your Needs with Qritrim's Artificial Domain Intelligence (ADI)
Discover Qritrim's Artificial Domain Intelligence (ADI)
Custom AI Solutions for Industry Challenges
Artificial Domain Intelligence (ADI) is the next evolution in AI technology. It allows AI to go beyond general data analysis to deeply understand and interact with domain-specific information. At Qritrim ADI is the foundation of our commitment to industry transformation. With ADI, we focus on understanding the unique challenges, terminologies, and processes of individual industries. Qritrim's ADI is like having a special AI solution that knows how your industry works, understands its challenges and offers targeted solutions. 
How Qritrim Leverages ADI?
Our approach involves a collaborative effort to understand your specific needs. We craft solutions that not only address your pain points but also add tangible value. Our ADI solutions, follow the building block approach that is agile, ensuring rapid adaptation to your evolving needs while integrating the latest AI advancements
Our Approach: Building Blocks Empowered by Qi
Qi: Your Adaptive AI Operating System 
At Qritrim, innovation meets adaptability. Our Qi platform is the cornerstone of our approach, providing a robust infrastructure for our AI solutions. Qi orchestrates modular elements, each infused with AI capabilities, forming the Building Blocks of our ADI solutions. These blocks are designed to evolve, learn, and seamlessly integrate into your business landscape, creating solutions that are not only adaptable but also industry-specific. 
Our Qi platform ensures your business stays agile and at the forefront of industry advancements, thanks to a blend of adaptability and cutting-edge innovation.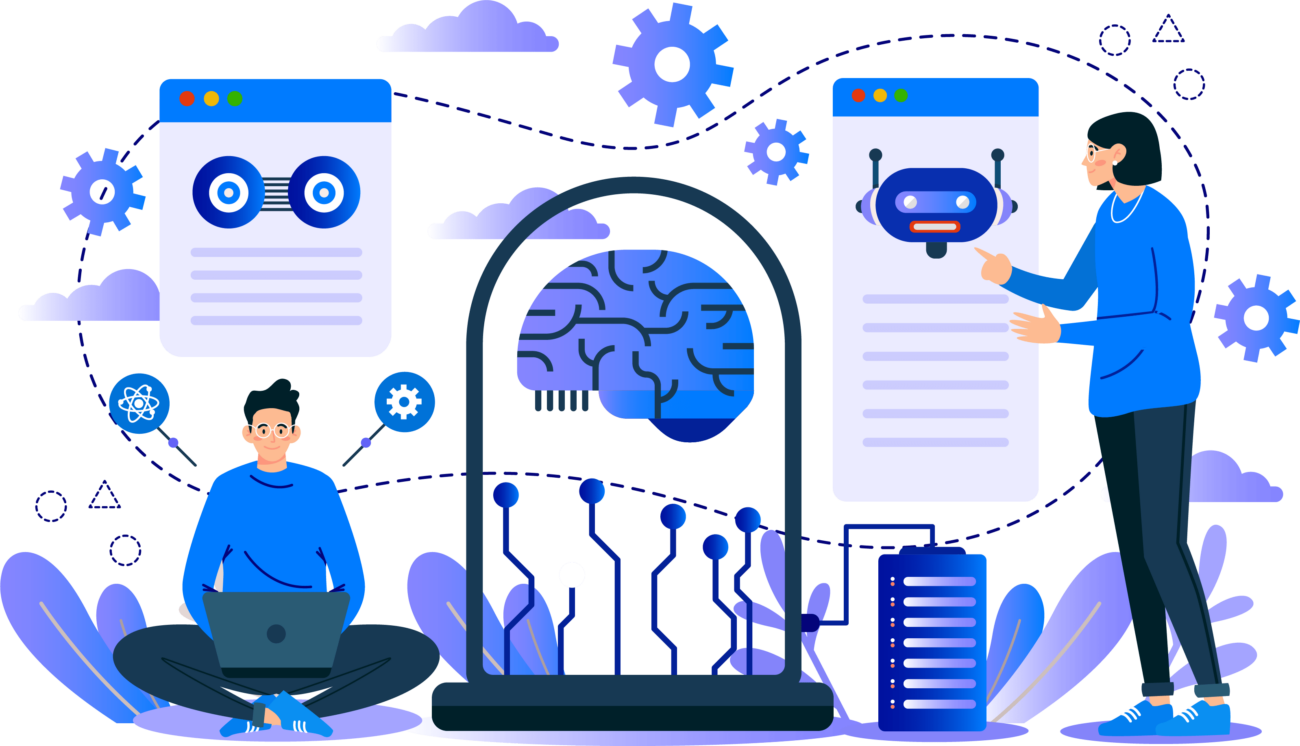 Artificial Domain Intelligence's Industry-specific AI Solutions
Why Choose Qritrim's ADI Solutions?

Reduced operational costs and
increased ROI

More predictable output and performance

Ability to focus on core business
activities

Real-time data processing closer to source

Lower total cost of ownership for IT infrastructure

Enhanced ability to innovate at the edge

Quicker response times to visual data insights

Faster project initiation and execution

More accurate and actionable data for decision-making

Improved security and safety monitoring

Reduced risk of unexpected downtimes

Data-driven optimizations for operational processes

State-of-the-art data handling capabilities

Deeper insights from complex data sets

Competitive edge through advanced data analytics