AI-Powered No-Code Solutions For All
Democratizing AI - A FUTURE where ANYONE can know
ANYTHING, ANYTIME, ANYWHERE....
and answer questions NEVER
BEFORE POSSIBLE
Qritrim was founded in 2020 by a team of outcome-obsessed founders with over 30 years of experience in pioneering technologies. With a deep understanding of AI and ML our aim is to help businesses across verticals use our AI as a Service platform Qi to offer off-the-shelf tools to enable any enterprise to develop, deploy and scale Artificial Intelligence applications at a fraction of the cost required for complete in-house AI implementation. While we are headquartered in Austin, Texas, our multi-talented team has footprints across the globe. We pride ourselves on our diversity and inclusive workplace environment.

Our platform has applications across different verticals of any enterprise. Our dynamic system can be modelled to work with any vertical and can work with both structured as well as unstructured data, ensuring that we can service unorganized sectors and provide last mile accessibility. We are partnered with Microsoft to provide simplified solutions globally.
Our mission is to empower enterprises to solve complex problems, get new insights, and make intelligent decisions with an "INTUITIVE" AI Operating System that takes care of deep science and big data to focus on their creative imagination.
We work with a vision to construct a world where every human can realize big dreams, be authentically intelligent, have trust, and control their data; a world where people and businesses live, learn, grow, connect, relax, and become their best.
Qritrim is built on the values of innovation, value-centricity, simplicity, and trust. We believe that AI is for all; hence, our work is towards helping businesses adapt to it quickly.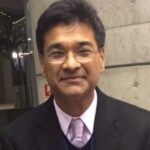 Mr. Sandeep Kumar is the Founder/CEO of Qritrim-an Enterprise AI Startup. He is also the CEO of Discover STEAM and a proud partner at Kizki Japan Fund, GAP, and TMP. Mr. Kumar has a drastic experience in Technology, Financing/M&A, and Strategic Partnerships and advises startups, SMEs, and corporates in Education, Biotech, Semiconductors/MEMs, Robotics, Water, and Content. He is also the hand behind starting various startups and has been a VC (JVP, Crimson) and GM at Texas Instruments.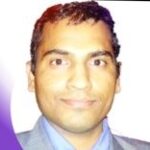 Mr. Alok Ranjan (Co-founder and GM)
Mr. Alok Ranjan is the Co-founder of Qritrim and Walking Tree Technologies. He is a computer science graduate from IIT Delhi with 21+ years of IT experience. In the last 13 years of running an IT services business, Alok has created a 500+ people organization at Walking Tree, and now through Qritrim, he is on a mission to make India a leading AI nation. Before starting entrepreneurship, Alok played critical technical roles at NewGen, Virtusa, and Convergys.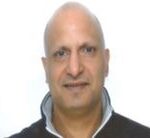 Mr. Pradeep Lavania (Co-founder)
Mr. Lavania is the Co-founder of Qritrim India and Walking Tree Technologies. He has IT experience of more than 22 years and is a Seasoned entrepreneur with more than 15 years of experience in building profitable businesses. A technocrat at heart, he is on a mission to make India a strong leader nation in AI. He is a firm believer in AI technologies' potential to change how the world functions and open up new horizons for human civilization.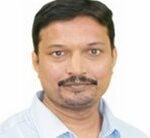 Mr. Suman Ravuri (Co-founder and VP of Architecture)
Mr. Suman Ravuri is a Co-founder of Qritrim and holds a degree in BTech, Information Technology from Acharya Nagarjuna University. He is the focal point of enterprise architecture and IT standards. Mr. Ravuri grooms and grows technical depth at Qritrim and has provided technical guidance and leadership across various teams.